The first time I heard about Zeiss Telementor telescope it was reading an email by my friend Luis Arguelles, explaining me how wonderful was that small 63 mm refractor.
Very strange to fall in love for a so small telescopes, especially in an amateur astronomy world were almost everyone is running toward bigger and bigger aperture.
But I was able to observe through the Telementor of my friend John Ryan in September 2002, and I found out in that lens an incredible optical quality.
I was completely astonished by a 50% phase Venus without any chromatic aberration, it was like to observe in an APO telescope … Coming back home I began to study the way to get such a lens for my observing needs.My friend Tito got the same illness, and began immediately to hunt for a Telementor: within a month, with the help of Luis, we found an amateur living near London, selling his old Telementor. After some email to adjust price and manage the shipping, the telescope was soon in Tito's home, with a complete happiness of the new Zeiss-owner.

I choose the way of do-it-yourself, as I knew that the lens, mounted in cell, was ready to ship
(new) from Baader Planetarium firm in Germany – sold in Itay by Unitron Italia.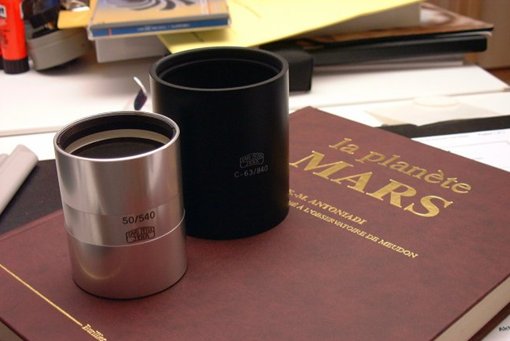 I purchased not only the C63 doublet (63 mm diameter, focal length 840 mm) but also the C50 one (50 mm diameter, focal lenght 540 mm). Both achromats were mounted in aluminum tubes, with the right thickness to obtain the seat for the cell in front – the cell was hold in place by a screwed cap, having also the function of dew-shield.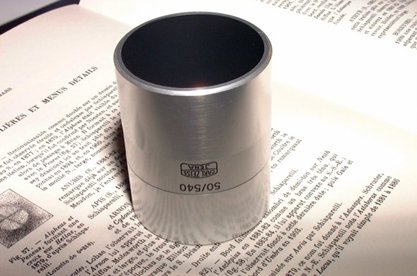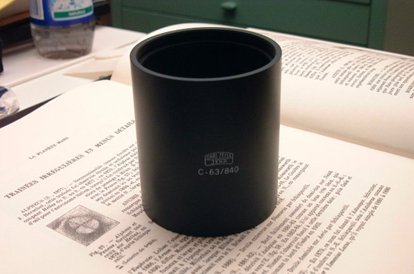 C50 and C63 Zeiss lenses mounted in cell
The focusers were got by mail order to Apogee Inc., they are not Zeiss or Baader standard of course, but quite good for the price – the radial clearance is somehow big, but can be reduced with a slight tightening of the holding screw.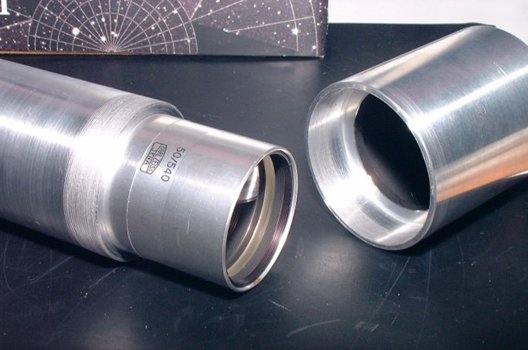 The cell in its seat
After the first set up, the telescope were both fitted with internal diaphragms – at the beginning I had covered the inner surfaces of OTAs with black velvet paper, but some halo around bright objects was not very thrilling to observe …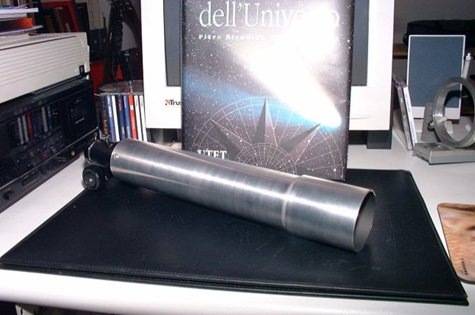 The complete OTA




I am going to report carefully the performance of these telescopes in a dedicated report. Briefly, they have an incredible quality and contrast and, especially when observing together with skilled amateurs, they are what is called a "conversation stopper". I should paint the OTAs with white paint, but that crude aluminum gives them a so old-fashioned appearance I cannot find the time


C50 OTA on a double ring mount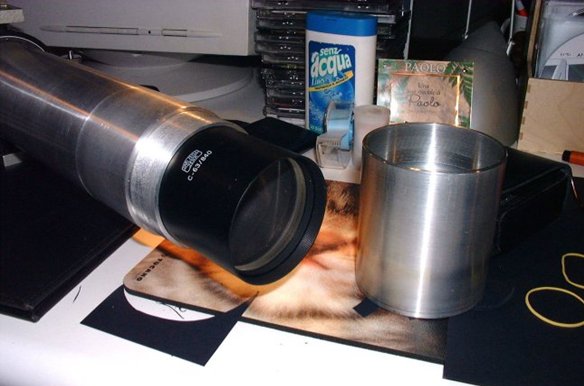 C63 cell half-way in his seat
The focuser fitted in the OTA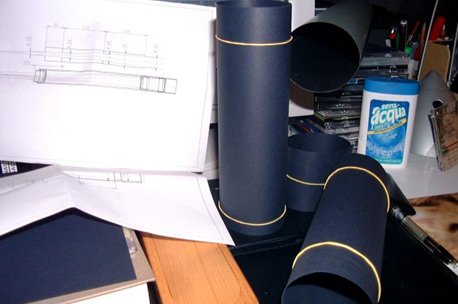 Construction of diaphragm with black cardboard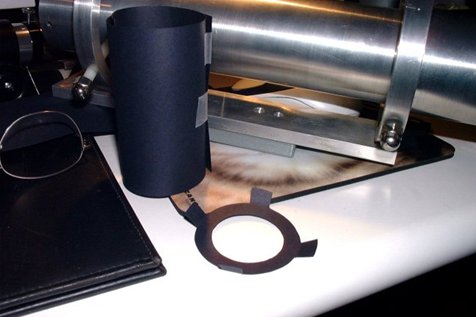 Construction of diaphragms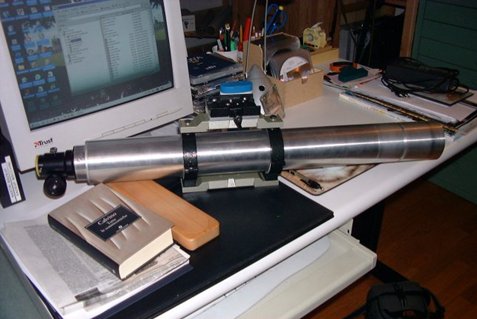 The complete C63 OTA
C63 OTA on Vixen GPDX mount
C63 OTA plus Takahashi FS102 on the GPDX
The first public light of my double Zeiss setup – Spring 2003